Is it Christmas in July or did I just launch my new website finally? It's only June but close enough.
There is a full story behind this launch and overall turn in my photography career. Stick with me for a minute and I'll tell you all about it.
TELL ME WHY
Back in the Fall I was feeling a strong pull into photography with my go-to for nearly 20 years being weddings. I thought ok, let's do this, let's do weddings again but I'll be honest, that felt wrong in all kinds of ways. There was no specific reason, I wasn't traumatized but I didn't have the desire or burning need to be a wedding photographer again the way I did in 2006 when I opened my business in St.John's (Newfoundland).
Actually I have a lot of great memories, but I did have a couple bad experiences in my last year I probably won't write about because Newfoundland is a very small place and it wouldn't be fair to share only my side of the stories (although one of those stories is QUITE the tale trust me!). If you're a past client reading this and wondering if I'm talking about you, if you have to even guess then it's definitely NOT you. The worst story I have is from my very last prospective bride and groom, they were the only people in my entire career to fire me and I could not have been happier, because if they didn't fire me before the wedding I knew I had to quit anyway – something I'd literally not experienced in 15 years. Maybe I will tell that story one day because it's a doozy ;).
THE TIMES THEY ARE A-CHANGIN'
This time around, it seemed like weddings were the wrong choice; I decided to test out my gut reaction by purchasing a new website template and messing around with designing a wedding site. It did not go well. Not only did it look like garbage I also FELT like garbage. Because that part of my career had passed, and even if I occasionally do shoot a wedding for friends down the road, it was not my calling now and that was clear. I truly believe weddings are beyond special, and they're expensive, meaning if you're going to step into that world you have gotta WANT it. I used to want it but it was plain to me that I didn't anymore.
ARE YOU THERE GOD? IT'S ME, LORI
I said 'ok now what' and spent a lot of time talking to God about it. I was all 'Here I am, I have all the time in the world, what are we doing with it?' and one day I got the answer. I heard a little voice, a prompt inside, telling me 'prints'. Yes that was the major revelation, no more no less, of course any less would've been complete and utter silence. And you may think it's nuts to build a life around a single word like 'prints' but it's like in a dream where nothing is said but you already know the whole story. That's the same experience. It's a light bulb moment and suddenly you just KNOW.
Since then a LOT has happened and I had to make hard choices about how I'm going to spend my time, my money, my skills, and what kind of future did I want. If you want a specific future you've got to put things in motion right now, no??
ALL I WANNA DO IS ZOOM-A-ZOOM-ZOOM-ZOOM
I've been in motion for a while now with speed really picking up in April, I had a lot of ideas to sort through and foundations to lay, with some new skills to work through since portrait work and landscape/print work are different animals (don't get me wrong, a photographer skillset can transfer to any genre and your special style of shooting will take you far in life) but I still needed to get my head in the game. Get new gear. Get new software. Practice. Build up my portfolio. Find partners and a print shop. Get familiar with the area and see what everyone is up to. Get comfortable.
Something happened in that time I hadn't predicted; as I was going through 20 years of archives I saw dozens of beautiful landscapes I had already taken over the years but mostly forgotten about. Some are life-long favorites, taken at moments where I wasn't doing anything other than enjoying the day, and some are new faves I hadn't thought about in literal years. I still have a hundred back-up DVDs of old prints I'm yet to look through, I'm sure they too hold hidden gems waiting to be breathed back to life!
It's been a heck of a lot of work and a lot of learning, including hundreds of voice memos and texts to friends for advice, bouncing ideas, general verbal diarrhea, all the stuff you need to do when starting a new project.
LOOKS LIKE WE'VE MADE IT
And well, well, well, here we are! Launched! I've decided that although my main focus is landscape and prints, I'm still in love with portrait work and don't plan to give that up just yet. You can see my sample portfolio and book at lorimoss.ca. I'd love it if you would take a look, I appreciate all the support!
Thanks for being here and for sharing this space with me. Stay tuned for adventures! Speaking of, I post almost daily behind the scenes on my Instagram so follow me there @ lorimoss.ca
Chat soon!
– Lori
Purchase your own print of the image above 'Sea Reflections' and other Newfoundland images on my fine art print site: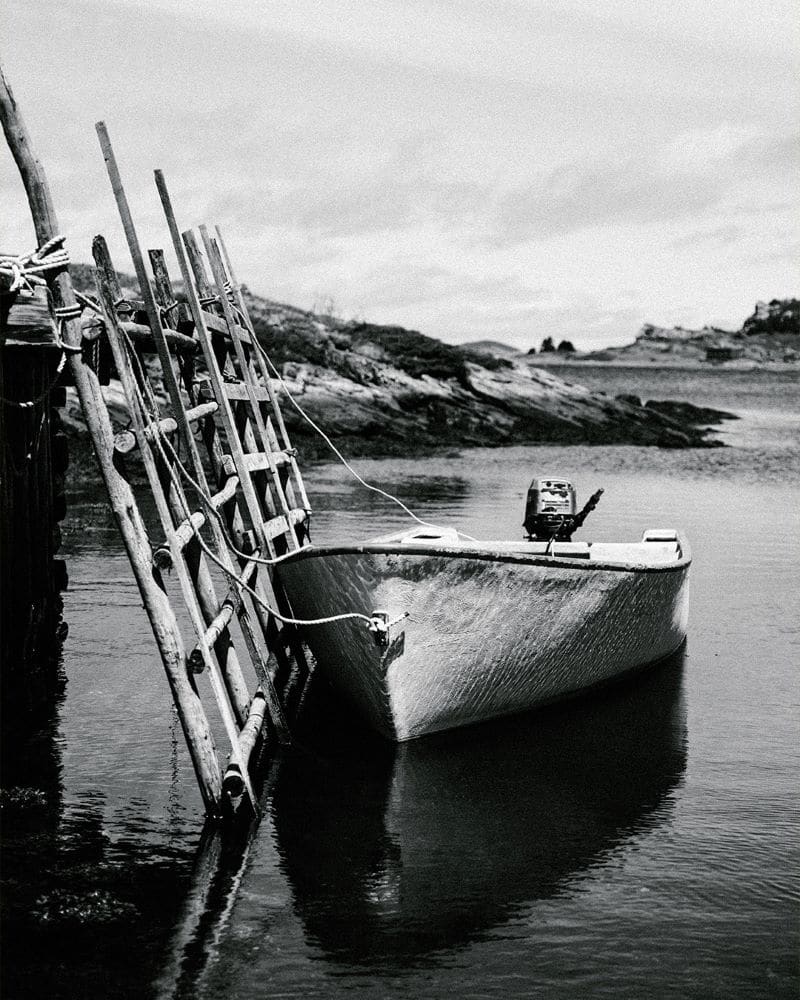 STAY CONNECTED
🤍 Bookmark the blog and come back again
🤍 Join my mailing list below
🤍 To say hi or inquire about booking contact me here
🤍 Facebook: Lori Moss Photography
🤍 Instagram: LoriMoss.ca